↑ Top
The best 7 electronic medical records EMR for Nigerian hospitals in 2023
PDF of the article is availabel for download
This article post is not really about why you need hospital EMR software system. Though this is commonplace knowledge, I will mention it at the bottom of this article. This post is not also about the advantages of electronic medical record (EMR) software, because this is not the first hospital medical record software article you will be reading on the subject. In this post, I want you to maximize your time in searching for an EMR software system as an independent contractor, hospital administrator or information seeker. I want you to get a best EMR software or electronic medical record system you will be using in your or client hospital. I want to help you save scarce money and prevent you from abandoning an EMR software system after an expensive purchase.
Introduction:
EMR in Nigeria
Without customization and re-localization of a patchwork of pieces of foreign Electronic Medical Record EMR software, recurrent EMR system implementation failure in hospitals will not go away anytime soon, and hospital MDs around the world will continue to bear the burdens of messy care coordination. Without recommendations from those facilities that are using EMR software system in real-time for daily operations, the realization of the benefits of an EMR may be postponed. The hospital leadership will mostly subscribe to an EMR software with no tangible returns on investment. Irreconcilable support and software modules, EMR-enabled facility that woefully return to paper, inactivation or restriction of much-needed features by vendors, contractors running away with the medical records due to delay in renewals or miscommunication, an overstretched network preventing constant access, causing non-availability of service, a lack of EMR support, better healthcare delivery at both private and public hospitals will definitely improve as soon as we find an EMR software system that can be adequately used in Nigeria and other Africa countries of Ghana, Kenya, Rwanda, etc.
We should be able to at least find an EMR software that can be used in Nigeria that fits the unique clinical operations peculiar to Nigeria and is easy to set up, easy to maintain financially, and easy to navigate, and a doctor or hospital administrator can easily train doctors that have newly joined the facility without external help.It is therefore important that you know the best and most affordable electronic medical record (EMR) software system available in Nigeria or that can be used in Nigeria even though prepared overseas.
Together with other topics in the content, I will speak a little about what an electronic medical record is at the bottom of this page. We write this article because we don't want you to have the unpleasant experience of falling back to paper after a few days of setting up a hospital management system software. And the old adage says, "Once bitten, twice shy. Directors who have been let down and hospitals who have been hurt or had a bad experience when trying to acquire and implement an electronic medical records system (EMR) software are very cautious and fearful about doing it again or getting involved in anything that has to do with electronic medical records systems (EMR). It happens not only in Nigeria but also in other countries.
Seven (7) electronic medical records (EMR) software system for Nigeria
Below is a list of electronic medical records (EMR) software in Nigeria and abroad. We will tell you about that electronic medical records EMR fits that unique clinical operations peculiar to Nigeria and is easy-to-set-up, easy-to-maintain financially, easy-to-navigate, and the admin can easily train doctors that have newly joined the facility without external help. They will become part of your hospital's assets.
The seven 7 electronic medical records (EMR) software are:
The potential effect of EMR software system on hospitals has become a major focus of requests that are difficult to ignore and I am glad you are familiar with advanced features of hospital EMRs. Electronic medical records such as AjirMed, is designed to serve as an Enterprise Resource Planning (ERP) in a hospital setting. It has been designed to cater for all works and processes within the hospital and totally substitute the need for paperwork and all manual records in the hospital. Summarily, the EMR totally computerizes and digitizes a hospital wherein all records of patients, drugs, procedures, laboratory, staff and finance can be digitally recorded for continuum of care.
AjirMed
Ajir Limited
Modern EMR is expected to have multiple departments built together as one unit, not multiple modules. This is just about Ajirmed. AjirMed is a comprehensive EMR suite that provides seamless paper substitutes and manual hospital automations that are affordable, stable, and available across phones, tablets, and PCs. Whether you have enough computers in your facility or you want your staff to use their devices due to previous damage to hospital computers you gave each department in past years, AjirMed got you covered. It solved Nigeria's difficulties when it comes to poor electricity and low data subscription and coverage.
You can buy a tablet, phone, and laptop with average battery life, and you are good to go on ajirMed. AjirMed brings patients backgrounds, past histories, surgeries, laboratories, pharmacies, inventories, wards management, recruitment, Antenatal, HMO, doctors' knowledge transfer, family management, assets management, finance, bills, debtor managements, saved prescriptions, duty roasters, diet, reminders, drug charting, physiotherapy treatments, and patient portals together into one place for you without third-party ERP software. This means it will be easier for you to access a broader view of patient records, and it is not expensive. The price advantage is important so you can have the EMR you need for best digital medical experience while paying staff monthly salaries. You can begin using it right away and pay later or in installments. You can create as many patients as you have. AjirMed doesn't charge you for scrutinizing the number of patients you add. No per-patient charges and can be used for different sizes of medical practice. Book a demo.
AjirMed is an advanced artificial intelligence-powered electronic medical record that was developed with consultations from hundreds of experienced local and international nurses, doctors, lab technicians, private practitioners, and pharmacists. Ajirmed is extremely easy-to-navigate software, designed with the Nigerian situation in mind. The use of AjirMed EMR has proven to improve registration of private patients, generate compliant digital formats for government health ministry, and reduce financial loss due to improper filling of HMO claim forms.
AjirMed is the number one choice for doctors in Nigeria who want to avoid complex foreign electronic medical record EMR workflows and who are happy they heard about AjirMed after they wasted time and resources on some EMR that just wouldn't work, couldn't be used to manage HMO patients, was too complex for self-training, and so on. The integration of AjirMed is seamless. It can be configured and set up for your hospital within the next 24 hours. The best part? You can order and pay for the electronic medical record online. AjirMed reduces the need to rely on memory alone for the information required to complete treatments.
Pros
Different tariffs for different HMOs
Less clicks
Qualitative EMR is suitable for different practices.
Customizable reminder SMS and email notifications
Outstanding drug-chatting capabilities
Friendly pricing
Patient Waiting Time Management
Outpatient/Inpatient Management
Secure user segregation system
Encryption with digital signature
Stock, Pharmacy, and Inventories
Surgeries/Procedure Management
Laboratory/ Physiotherapy
Patient portal
Different inpatient and outpatient vitals
Affordable pricing
Cons
ICD-based diagnosis needed a few days for familiarization.
Cost of AjirMed EMR
| | |
| --- | --- |
| Plan name | Deal 360 |
| 1styear set-up | 250,000 naira |
| 2ndyear renewals | 120,000 naira |
| 3nd year renewals | 120,000 naira |
| 4nd year renewals | 120,000 naira |
| 5nd year renewals | 120,000 naira |
Details: Deal 360 is for you if your healthcare facility uses ajirMed. No monthly subscription. No unforeseen fees. It contains the entire set of features we provide in addition to an unlimited number of patients, case encounters, staff members, and use. No patient-specific fees.
Offers: Pay-in-4 or part-payments. Activate now, Pay Later. Split payments into 4 with ajirMed. Click here for more details on ajirmed pricing relating to solo pracrice, teaching hospital and university health center
Napier
Napier Healthcare
Napier was originally provided for home healthcare. It now diversifies to include electronic medical records (EMR) with a comprehensive feature for physician practice. It simplifies the workings of nursing homes so that caregivers can focus on what they know how to do best with services such as referral management, laboratory network management, rehabilitation management, appointment scheduling, revenue management, and so on. The user will need to subscribe to use the software at different times in the future. However, there is a trial version.
Just like AjirMed EMR, Napier electronic medical records EMR can be used in large, small, and medium-scale facilities. You just need some time to familiarize yourself with its dashboard capabilities, and you can deploy it for your facilities. Click here to read more about Napier Healthcare
Pros
Detailed vitals collection and monitoring
Comprehensive EMR for different practices
Extended home care
Excellent CRM/patient portal
Cons
Requires time to learn to use meaningfully
The cost is higher
Cost of Napier EMR
| | |
| --- | --- |
| Plan name | Starter |
| 1styear set-up | 700,000 naira |
| 2ndyear renewals | 700,000 naira |
| 3nd year renewals | 700,000 naira |
| 4nd year renewals | 700,000 naira |
| 5nd year renewals | 700,000 naira |
Details: $600 to $75 Monthly payments.
Offers: Referral. Click here for more details on Napier EMR pricing
Docpulse
Docpulse Technologies
Docpulse is a web-based electronic medical record (EMR) for doctors, laboratories, clinics, and pharmacies. Like AjirMed EMR, its telemedicine and telediagnosis features platform helps care givers go paperless and whille providing the best possible care. With the Docpulse hospital management system, physicians collaborate with other departments and share patient treatment information. Just like AjiirMed, Docpulse electronic medical records (MR) help avoid misreading of doctor notes, write prescriptions quickly, and aid in computation. A free trial is available, or you can call for pricing details.
Pros
Web-based
Accessible on multiple devices
Customizable based on your needs
Easy to use
Easy appointment management
Cons
Not recommended for large facility
More features will requiire additioonal fund
Cost of Docpulse EMR
| | |
| --- | --- |
| Plan name | Starter |
| 1styear set-up | 900,000 naira |
| 2ndyear renewals | 900,000 naira |
| 3nd year renewals | 900,000 naira |
| 4nd year renewals | 900,000 naira |
| 5nd year renewals | 900,000 naira |
Details: $277 to $70 monthly payments. Payment in dollars
Offers: Referral. Click here for more details on Docpulse EMR pricing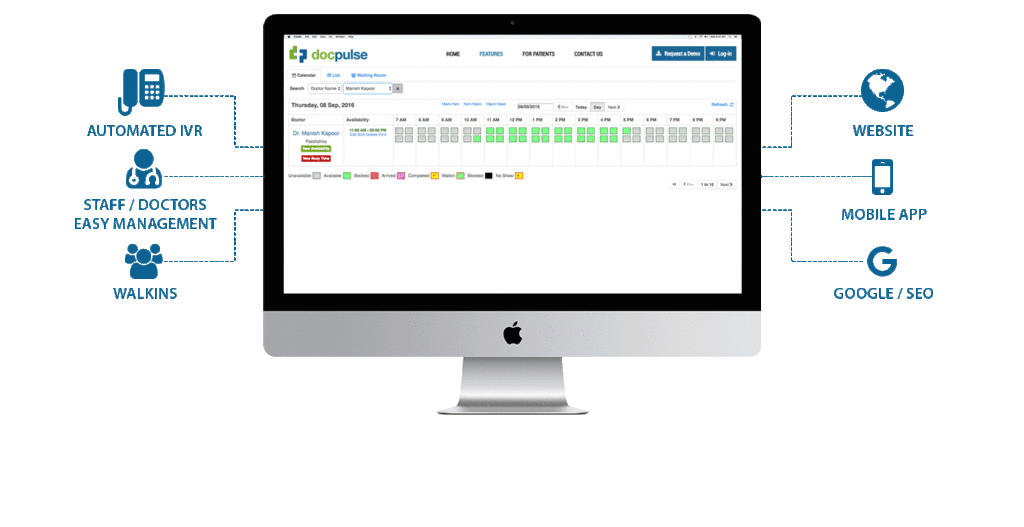 Praxis
Praxis Template
Praxis is an electronic medical records (EMR) system that allows individual freedom when it comes to medical practice. It has comprehansive custom writing for physicians, and is not rigid in its formats. The software studies and imitates doctor behavior on the system, monitors all their activities, including their style of prescription, diagnosis, and charting, and adapts to help them do what they do better. This helps save time for doctors and reduces waiting times for patients. Praxis EMR helps in public health studies and research stuides by providing features that mine patient data. Reports can be created in the electronic medical records system (EMR) and shared as the physician desires.
Just like AjirMed, Praxis Electronic Medical Records EMR allows remote and on-premise deployment and several customizable options. The billing process is very much under the control of finance officers and allows for modification in addition to integration with additional software. Contact praxis here
Pros
Based on a friendly budget
Freedom of templates
Quicker charting over time
Adaptiveas you progress
Customizable for any needs
Cons
May slow down practice
Data mining by researchers
Longer learning curve
Cost of Praxis EMR
| | |
| --- | --- |
| Plan name | Starter |
| 1styear set-up | 2,300,000 naira |
| 2ndyear renewals | 2,300,000 naira |
| 3nd year renewals | 2,300,000 naira |
| 4nd year renewals | 2,300,000 naira |
| 5nd year renewals | 2,300,000 naira |
Details: $259 monthly. Payment in dollars
Offers: Click here for more details on Praxis EMR pricing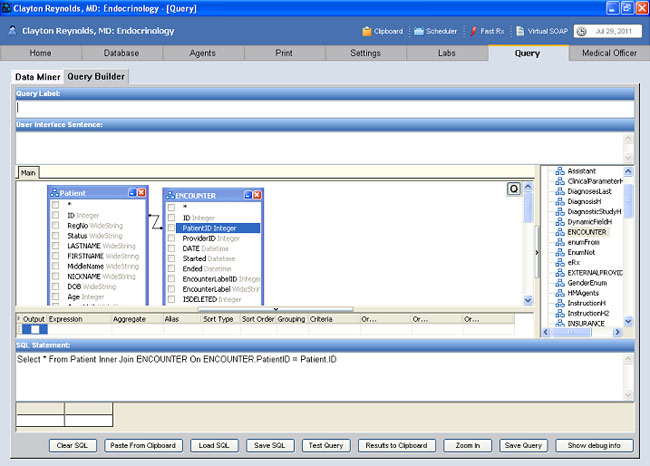 Medhost
Medhost Heathtech
Medhost Electronic Medical Records EMR is a qualitative hospital management system that aids in effective and efficient patient management for providers of various sizes. It allows seamless automation of registration, finance, reports, and more. It can be used as standalone software or combined with other EMRs for better coordination efforts.
Just like AjirMed, it provides a comprehensive overview of patient information in real-time, which is required to complete care. Medhost's Electronic Medical Records (EMR) are customizable and grow to meet the special requirements of various sizes of facilities. Medhost electronic medical records EMR can be efficiently used for emergency patients because of its many features, including templates, alerts, and menus. Advance patient experince by contacting Medhost
Pros
Highly customizable software
Collection of claim templates
Outstanding billing forms
Custom quotations
Cons
Undisclosed pricing
Module activation and restriction based on payments
Steeply leaning curve
Cost of Medhost EMR
| | |
| --- | --- |
| Plan name | Starter |
| 1styear set-up | 700,000 naira |
| 2ndyear renewals | 700,000 naira |
| 3nd year renewals | 700,000 naira |
| 4nd year renewals | 700,000 naira |
| 5nd year renewals | 700,000 naira |
Details: $450 to $75 Monthly payments.
Offers: Referral. Click here for more details on Medhost EMR pricing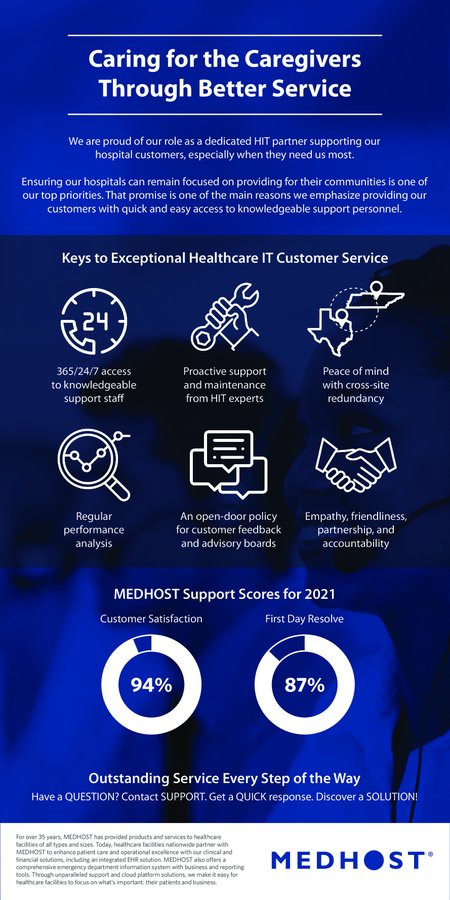 Epic
Epic System
Epic Electronic Medical Records is a cloud-based hospital management system for different hospital needs. It can be used for community-based medicine, solo practices, or teaching. Epic is used in patient engagement and telemedicine, and it includes a comprehensive portal for doctor-to-patient communication to help with treatment monitoring. You can subscribe to the basic or advanced plan, and relevant modules will be activated depending on how much you pay.
The Epic API allows the software to communicate with other software. The Epic electronic medical record has been around for a while and is equipped with finance, appointment, report, diagnosis, and e-prescription features to make care easier for physicians.
Pros
Communication with other software
Multiple devices access
Great documentation
Excellent clinical workflow
Multiple templates
Cons
Non-transparent pricing
Expensive
Cost of Epic EMR
| | |
| --- | --- |
| Plan name | Starter |
| 1styear set-up | 11,000,000 naira |
| 2ndyear renewals | 11,000,000 naira |
| 3nd year renewals | 11,000,000 naira |
| 4nd year renewals | 11,000,000 naira |
| 5nd year renewals | 11,000,000 naira |
Details: $1200 to $500,000 in implementation cost. Monthly payments.
Offers: Referral. Click here for more details on Medhost EMR pricing
Meditech
Medical information technology
Meditech Electronic Medical Records EMR automates daily operations for hospitals and delivers modern digital records for a better patient experience. It can be used by different-sized facilities to handle reporting, appointments, finance charting, and so on. It can be used for home care services, service ordering, and documentation. The hospital using this software to manage their facility can collect patient vitals, view laboratory results, prescriptions, medical histories, and diagnoses on the go.
Just like AjirMed EMR, the dashboard capabilities of Meditech's electronic medical record EMR allow caregivers to view treatment activities and group information to make a unified and broader decision. The software is customizable, and users can select features that they need, such as diet treatment. The system allows for continuity of care, and the electronic medical record can be used on different versions of the Windows operating system.
Pros
Short leaning curve
Pay for features you use
Good customer relation
Accurate medication administration
User-friendly
Cons
Slow EMR
Restrictive limited features
Unaffordable for small practices
Cost of Meditech EMR
| | |
| --- | --- |
| Plan name | Starter |
| 1styear set-up | 400,000 naira |
| 2ndyear renewals | 400,000 naira |
| 3nd year renewals | 400,000 naira |
| 4nd year renewals | 400,000 naira |
| 5nd year renewals | 400,000 naira |
Details: $49 monthly for a single user . Monthly payments.
Offers: Referral. Click here for more details on Meditech EMR pricing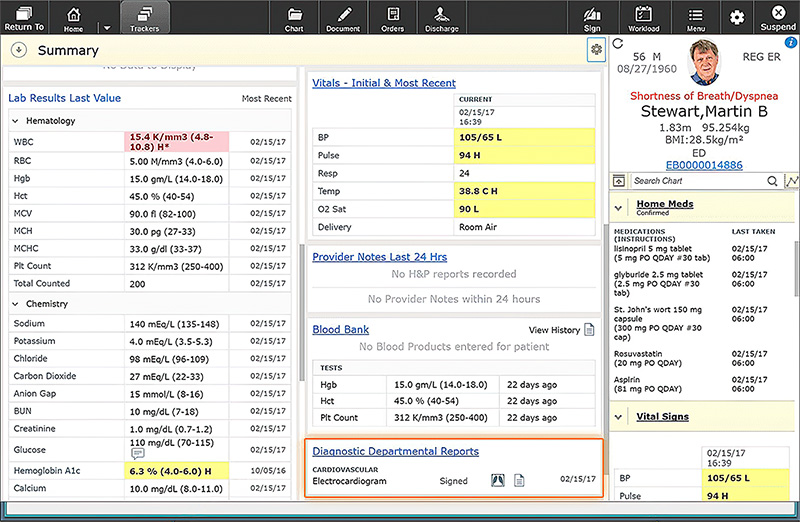 What is a medical record?
Medical record?
Medical records found in hospitals, clinics, and independent practice centers are systematic documentations of patients' medical care and history. Medical records contain a broader view of the patient's health information that includes health history, billing information, identification information, findings of medical examinations, recommended tests and test results, diagnosis, and present and past medication histories. A written record must be maintained for every person who has been admitted to the hospital as an inpatient, outpatient, or emergency patient. These medical records document the patient's hospital experience. What are the formats and types of medical records?
Types of formats for medical records include:
Paper records
Electronic medical record
Hybrid records
Paper Medical records
Paper records are paper-based and kept in folders; the folders are then filed into a larger filing system for easy location. The disadvantages of paper records are that they can take up too much physical space and are easier to lose or misfile.
Hybrid Medical records
Hybrid records contain some electronically stored information and some paper-based information. Paper documents can be switched to electronic. And there are some that use multiple software or modules that don't reconcile. We also could categorize a situation where a facility started using an electronic medical record but painfully stopped along the way due to one reason or another as hybrid. Their subscription has not expired, but they are have abandoned the EMR software due to certain glitches
What is an electronic medical record?
Electronic Medical Record definition
An electronic record is like a paper one, except all the information is stored electronically. An electronic health record is a systematic collection of electronic health information about an individual patient. It is a record in digital format that is capable of being shared across different health care settings. Unlike a paper record, multiple staff members can access a patient's record simultaneously. An electronic record can also be explained as a digital version of a patient's paper record. Computer-based patient records serve as a part of the modern tools and technology used to improve and sustain the health care delivery system through proper management of health information. Advanced systems that act as a substitute for paper work and manual records in hospitals are available, such as AjirMed EMR, which saves doctors time and reduces patient waiting times. This is a type of medical record.
Why do I need an electronic medical record (EMR)?
Four (4) ways an Electronic Medical Record can assist you
Electronic medical records have the potential to reduce strains on doctors' memories and improve efficiency in care quality and coordination. Electronic medical records deliver information to the physician and other care providers in quantities and quality formats that are not possible with paper records. From vital sign collection to the history of drug usage to encounters, care givers can see updates in real time and receive automative assistance.
MEMORY AID: Electronic medical records such as AjirMed EMR reduce the need to rely on memory alone for the information required to complete treatments. It provides access to resources and information that point you toward the best approach to the various conditions you encounter, even when you are stressed, so you avoid costly omissions.
COLLABORATION AID: Electronic medical records communicate tasks and findings to others, including staff, patients, and providers, and incorporate information and inputs from other sources. Appointment schedules are easily accessed at the front desk in cases where patients book appointments remotely with the facility from patient portals. Instead of spending hours per week filling and retrieving paper documents, the staff can spend their precious time on other issues rather than shuffling papers.
COMPUTATIONAL AID : Electronic medical records EMR reduces the need to mentally group, compare, or analyze care information anywhere, anytime. Drug chart summaries and doctors' notes are well-arranged and legibly accessible to different care team members. Prescriptions are in a clear and structured format, which reduces medical errors during the prescription process and is timed automatically.
DECISION SUPPORT AID: Integrate information from multiple sources to make evidence-based decisions and recommend care based on patients' characteristics. EMR software allows clinicians to see patients remotely and access a comprehensive overview of patient histories for informed decisions. There is remote access to patient drug charts, remote access to laboratory results, drug discontinuation alerts, and adequate notetaking of lifestyle history toward preventive care.
Advantages of an Electronic Medical Record
What are the benefits of an EMR
SPACE SAVING: Discontinuing paper records creates more office space.
ENGAGEMENT: Access to book appointments and more doctor-patient relationships
CONVENIENCE: Remote access and enabling outreach medical ministries
PRODUCTIVITY: Meet business goals and government reporting compliance
LOWER EXPENSES: Reduce costs through decreased paperwork.
REMINDERS: Custom SMS, weblinks, and email toward clinical task fulfillment
SECURITY: Restriction of access to records except as allowed by job role
How to Choose the Best Electronic Medical Record for Hospitals in Nigeria in the year 2023
7 Steps to Choose an Electronic Medical Record
Acquisition of electronic medical records in Nigerian hospitals is low due to the lack of readiness of many hospitals to computerize paper work. When we say a hospital is not ready, we mean that it lacks stable electricity, is unwilling to share data subscriptions with staff, lacks connectivity of various terminals within the facility, or lacks the funds to purchase an EMR. Even when you overcome this hurdle, it is very likely you will choose the wrong electronic medical records.
In addition, a good proportion of facilities that have an EMR are not using it. Why? Many of the hospitals don't have appropriate channels to air the difficulties they are having with the EMR, or their vendors don't understand their needs. Even when they finally make known their grievances, the vendor is stuck, the program lacks an update, or the EMR company is engaged with something else, perhaps more productive and less demanding than updating the EMR. The hospital just throws away the software and moves on. The EMR they acquired is just for decoration in some of the most renown hospitals in Nigeria. You will be amazed to see their staff carry paper files up and down; they have constant electricity, data subscriptions, network connectivity, and electronic medical records. They are hoping that one day they will finally find a better solution. The hospital management is pained, cautious, and skeptical when any EMR is mentioned. They have not seen one working.
This experience was sometimes repeated multiple times before they finally saw this article. If you have to choose a worse EMR once, you are lucky. Some facilities have fallen prey multiple times and are still making wrong choices. Some hospital leaders have gone as far as involving law enforcement agents to retrieve their hard-earned money back from the hands of these EMR contractors or vendors.
Figure Out the Problems

As the director of a facility, you are familiar with the hospital's condition, the difficulties you face daily, and what your customers want. If you have already deployed an electronic medical record, you know its failures and shortcomings. For example, you may need software that will guide your nurses and remind them of drug administration instructions at every opportunity for the correct care of your patients. Your HMO manager finds it hard to reconcile the treatment of your HMO patient with their bills or claims because the records are scattered or irreconcilable. Or you want automation that includes all patients, including HMOs. Or you are a busy MD that would need e-prescription and access to patient treatment histories when you are away on impromptu meetings. You want to continue the treatment from anywhere when you are alerted with laboratory results where you are.
It is important you figure out the problem; it will guide you in choosing the features that are essential for your daily operations before considering features that are not critical but are an enhancement to your hospital, and lastly, functionalities that are not needed but will be nice if they exist. You don't want to be confused as you speak with highly persuasive electronic medical record company representatives.

Involve Staff

If you have IT staff, an IT partner, or an IT employee that you can call for the joint evolution of a software need, involve them at an early stage. Everyone in your facility that will be impacted by the need could be involved to add a voice. They are the ones using the current electronic medical records, if one exists, or doing the paper filing. They are familiar with the failures of your software, understand the pain of looking for paper each time a patient comes, and must communicate their vision for workplace empowerment. Note their requirements and tactically add their needs. They may be called to test out some of the EMR you are bringing to the facility as a solution to see if it works well.

Get Counsel from other Doctors

Speak to a colleague who is currently using an EMR. Ask what electronic medical records they are actively using and what their experiences have been with different EMRs they have used. Why did they throw away the software they abandoned? Ask them to tell the representative of the EMR vendor they are actively using to manage daily operations to call you. You can send inquiries to your AGPMPN Zonal WhatsApp group for help as well. And if you find them online or are considering any of the seven electronic medical records we discussed above, observe the company's position, possibilities, and values to see whether you align. By comprehensively evaluating the responses of these vendors, their response times, and the solution proposals, you will be aware of what is possible and understand your requirements in relation to what is available. Compile a list of electronic medical records that solve your hospital's problems.

Request a demo.

A demo or free trial is your chance to scrutinize each of the software products you are shortlisting inside out, check if the software has a solution to your business problem, and get answers to any questions you may have. You may need up to one week to test the capabilities of a software, depending on if you have time and if the software vendor is willing. Rather, take one or two demos at a time and plan specific workflows to test them out. Also, encourage your staff to provide feedback to get an accurate view of EMR operations. During each demo, decide who should attend and ensure they are available to examine the software. You need to get a better picture of how much help each of the EMRs can provide your hospital. How they compare to one another. We advise you to prepare in advance for each demo and write out a list of criteria or questions about your peculiar situation prior to a demo or free trial, which you can score against. This will help you not to forget what is best for your facility and how the software compares to one another. Based on these, you should have your pick and know whether or not to move forward with the buying process. Think about the problems you want to solve in your facility and the features that are critical. One way you can know the software will not fail is to test its features, benefits, and usability. If you are answerable to a boss, you now have some analysis to present your choice to the final decision maker.

Decide on a budget.

So how much can you afford to pay for an electronic medical record? In general, it is good to have a range of how much you can afford to start the system and keep it running. It is equally important to work within your budget. Based on what you have heard during the demo and your needs, plan for deployment costs, training costs, network connectivity, and recurrent data subscriptions. AjirMed is special, simple, straightforward pricing that includes every feature you want in your set-up and configuration. Ask if your EMR vendor will collect money in addition to set up cost for any additional feature or update. Moreover, make sure that you don't miss out on planning for financial adjustment during the time required to adapt, especially if the cost of the EMR is high.

Counsel again

So, you are done with the demo. Fantastic! By now, you must have chosen a particular EMR. The best people to lead you to good decision-making and an EMR implementation process for the software you have chosen are your fellow doctors. Check with those who have used the EMR about the limitations of the software, the time frame it takes to accomplish a treatment, productivity rates, or any inefficiencies within the current software. While many software vendors offer short-lived solutions for your hospital, don't emotively choose an EMR unless you are fully confident about its capabilities. Review the information furnished by your fellow doctors. Also, ensure that there are no gaps in the implementation stage and that it brings cogent benefits. Then, ask again if they are using it daily or if they know a facility that uses it daily. If you are not sure about the EMR, go over steps 1, 3, and 4 again.

Make a choice.

Make an appropriate plan for training. Check with your vendor for the training options they have and the cost of each of the training options, and choose the one that will be best for you. Some EMR vendors will have a learning page containing video tutorials. There could be remote support available, including real-time online tutorials for you or your staff. Schedule staff shifts to accommodate whichever training options you discover are best for your hospital, all to ensure your staff knows how to properly use the electronic medical record software. Make a plan for whoever cannot receive primary training and whether you will have capable staff to train new hires. Provide adequate training to prevent any serious problems in the future. Without proper training, the benefits of the new electronic medical record may be lost, and it can affect patient experience and make it difficult for staff to perform their routine jobs. Healthcare tools are being continually redeveloped. Your EMR vendor may add additional tools for you. It's good to learn about the new release and the benfit of it. So, keep an eye out for any updates, and don't ignore their messages! You will also need to relay this information to your staff to ensure they can also take advantage of the latest functionality. Ask questions and give them feedback. But don't forget to educate your hospital staff on why you chose that EMR and how it will help solve some of your hospital problems.

Essential features of an electronic medical record (EMR)
What are the critical features of an electronic medical record (EMR)

These functionalities are general capabilities required for daily operations in any healthcare facility, irrespective of its size. If an electronic medical record does not have these, it will not accommodate your basic operation. These are the must-haves, and you will find these features in some of the best electronic medical records we highlighted above, most especially in AjirMed. The critical or essential features of an EMR are:

Patient vitals collection
Laboratory
Pharmacy, Stocking, and Inventories
Antenatal
Finance and integrated billing system
Drug Usage History
Past & present Medical history of the patient
Allergies/condition
Surgeries/Procedures Management
Drug-Tracking and Drug Charting
Family Card
Different Tariffs for Different HMOs
Ward and Bed Management
Diagnosis
Family Card
24/7 Access
User segregation system
Encryption and digital signature

Price of hospital electronic medical record EMR, or EHR software system
How much does medical record software cost in Nigeria

Since the cost of an electronic medical record (EMR) is higher than that of the average Nigerian hospital, many hospital EHR software difficulties have been attributed to expensive EMR software. The majority of hospital revenue comes from patient savings and personal costs, which makes the healthcare industry less profitable and unable to pay for many of the accessible electronic medical records.

Hosipital EMR cost comparison in Nigeria from EMR companies pricing models
An EMR software setup will cost a typical specialized medical practice thousands or perhaps millions of naira in the first year. The hospital administration must be willing to cover the cost of renewal or the monthly subscription, as appropriate. The budget for the cost of electronic medical records from the top 7 EMR software providers for three years is broken out below.

Brand/Vendor
EMR Yearly cost in naira (NGN 103)
1st
2nd
3nd
AjirMed Deal 360
250
120
120
Napier Starter
700
700
700
Docpulse Starter
900
900
900
Praxis Starter
2,300
2,300
2,300
Medhost Starter
700
700
700
Epic Starter
11,000
11,000
11,000
Meditech
400
400
400

Choosing the best affordable EMR software for hospitals is very simple. There is no clear feature that distinguishes one EMR system option from the others but for the price. The options are clear now. At ajirmed, we are here to assist. We looked into the internet for you. We compile pricing data for hospital EMR software. With the knowledge we're giving you here, you can immediately spot EMR systems that are within your price range and eliminate those that could put you in danger of going bankrupt. Most hospitals in Nigeria would use EMR software but for the challenges You can develop a specific budget for the expenses related to establishing and maintaining that hospital EHR software with the aid of this three-year comparison.

Other Features of an Electronic Medical Record (EMR)
What are some Conditional Features of an Electronic Medical Record EMR?

These components of an electronic medical record are conditional capabilities that are not mission-critical but would enhance patient engagement and ease the burden of care coordination. If certain capabilities listed here are among the reasons you need an EMR, then it is an essential component for you. Some of these capabilities are requirements for modern EMR, while others are nice to have as capabilities or features.

Email & SMS Notifications
Patient portal
E-prescription
Appointments scheduling
AutoComplete during treatment
Treatment hint/suggestions
Drug Usage History and Report
Physiotherapy Treatment
Diet Treatment
Inpatient and Outpatient Care
Custom claim form
Customized templates
Available across different devices
Telemedicine
Telediagnosis

Conclusion
Choosing the right right electronic medical records EMR

Carefully follow the steps discussed above. You will likely have an EMR you can really use soon. The possibility of adoption is high. The right electronic medical record (EMR) can improve care in your facilities in no small measure; it can save you money and time. You need an electronic medical record. An EMR that can accommodate all your patients, including HMO patients, is flexible to accommodate your current workflow and allows healthcare practitioners like you to automate every manual process and create a digital substitute for paperwork. You can read it again. The steps to choose the right electronic medical record for your hospitals here and the best 7 electronic medical records (EMR) in 2023 for Nigerian hospitals.

After years of developments, redevelopments and accessing different electronic medical records products, we can boldly say that we know how to find a world class hospital management software that meets international standards as well as catering for effective use in all hospitals and clinics in Nigeria. It is even great you can set a personal demo meeting online and offline with EMR vendors which will give you a better opportunity to assess the user-friendliness and the effectiveness of any electronic medical records to your hospital.

Start a live chat on whatsapp with one of our consultants to discuss your unique software requirements if you'd want assistance finding the best EMR system for your requirements.

References

Airit (2021). Seven steps for choosing the right software for your business. Available at: https://www.airit.co.uk/choosing-the-right-software-for-your-business/ (Accessed: 9 March 2023).
Angela H. (2021). The Era of Electronic Medical Records. Available at: https://health.usnews.com/health-news/most-connected-hospitals/articles/2011/07/18/most-connected-hospitals (Accessed: 9 March 2023).
Courtney M. (2020). 7 Key Features you want to make sure your EMR System has. Available at: https://www.dr-bill.ca/blog/practice-management/7-key-features-you-want-to-make-sure-your-emr-has (Accessed: 9 March 2023).
Healthplix (2022). 10 best EMR software in India. Available at: https://healthplix.com/healthcare-insight/10-best-emr-software-in-india/ (Accessed: 9 March 2023).
Isaac O. F. (2021). 6 Best Electronic Medical Record Software (EMR) for Nigerian Hospital in 2023. Available at: https://netwalkers.com.ng/6-best-electronic-medical-record-software-emr-for-nigeria-hospital (Accessed: 9 March 2023).
Nethealth. (2015). EMR Systems: Look For These 6 Critical Features. Available at: https://www.nethealth.com/6-key-features-to-look-for-when-choosing-your-emr-system/ (Accessed: 9 March 2023).
Ngdesk. 10 points to consider while choosing software tools for your business. Available at: https://ngdesk.com/blog/10-points-to-consider-while-choosing-software-tools-for-your-business/ (Accessed: 9 March 2023).
Trinisys. (2021). How to Choose the Right Electronic Medical Records (EMR) Software. Available at: https://www.trinisys.com/2018/06/how-to-choose-the-right-electronic-medical-records-emr-software/ (Accessed: 9 March 2023).
Truenorthitg. (2015). The Most Important Components of an EHR System. Available at: https://www.truenorthitg.com/components-of-ehr-system/ (Accessed: 9 March 2023).